For some people, one of the fun parts of buying a new jet ski is buying all the fun accessories. Others prefer to take a more measured approach, buying only what they need. And of course, budget is always a concern when purchasing items for your ski.
There are some things that are must-haves when it comes to jet ski accessories: a PFD, lifejacket, and tow rope, for example. After that, it's up to you.
We put together this guide on where and how to buy jet ski accessories, and the top ten accessories you need to have for your jet ski. Whether you're a gear-nut or someone who wants only the bare minimum; whether you have money to burn or can only afford a few things, you'll find this guide useful.
Best Places to Buy Jet Ski Accessories
Amazon may be most people's first thought when it comes to buying jet ski accessories, but there are other places, both online and in the real world, that sell jet ski accessories. Sometimes you may be able to find a better deal by going through a specialty shop or buying directly from your dealer.
A specialty shop or dealer may also offer better customer support when it comes to making repairs or even replacing an item if it is damaged or has a problem. While Amazon offers free returns and refunds, they won't be able to help you make a repair.
Amazon
Amazon is the behemoth when it comes to making online purchases, and for good reason. Their prices are low, you can find pretty much anything you need, and their shipping is incredibly fast, especially if you have Prime.
A quick search for jet ski accessories on Amazon turns up thousands of listings—everything from goggles to bungee dock lines to t-shirts. Be aware, however, that items like wetsuits and life jackets might be better purchased through a dealer or a local specialty store where you can try them on and get assistance from a knowledgeable staff member.
JetTribe
JetTribe is probably the best known retailer of jet ski accessories in the United States. They sell everything from PWC trailers to towables to vests, gloves, goggles, wetsuits, beach toys, and decals. Their goods are known to be high quality and fairly priced.
Ordering through JetTribe's online store is easy, the only downside when compared to Amazon is the lack of free one day shipping and returns. JetTribe also has an "outlet" section, where you can find discounted goods and items.
Jet Tech
Jet Tech, like JetTribe, specializes in PWC accessories, although they also sell gear for all kinds of watersports and fishing. All their accessories are field tested and guaranteed. Again, you won't get the convenience of Amazon's one-day shipping and returns, but you may find specialty items that Amazon doesn't carry, like safeguard anchors and jet ski rescue sleds.
Dealer
If you bought your PWC from a dealer, it's likely that the dealer stocks some accessories specific to that jet ski. For upgrades like speakers, lights, dock lines, and fenders, it can often be a better idea to buy those directly from your dealer when you purchase the ski. That way, you know you're getting the right thing.
A dealer can also help you install or mount the item to your ski without damaging the vehicle or voiding the warranty. For items that you are unsure how to install yourself, we highly recommend sticking with the dealer.
Secondhand
There are lots of places online to find used and secondhand jet ski accessories. Craigslist and eBay are two of the top places people find used jet ski accessories online. You can also find some things at BoatTrader, or The Jet Ski Store.
Top Ten Must-Have Jet Ski Accessories
Regardless of whether you are a gear junkie or not, there are some things you need to have for your jet ski to ride safely. Then there are some things that make the experience much more enjoyable without breaking the bank. We've listed the top ten things we think every rider must have to have the safest and most enjoyable riding experience.
Life Jacket
A good life jacket is a must-have for every rider. Even if you are a strong swimmer, it's a good idea to wear a life jacket. Accidents happen, and if you are thrown from your ski and badly injured, you may not have the strength or be able to swim. In these cases, a life jacket can mean the difference between life and death.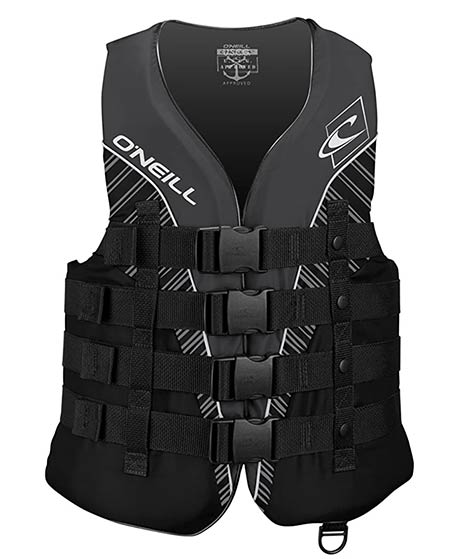 Our top choice of life jacket is the O'Neill Superlite USCG Life Vest. This relatively inexpensive life jacket is approved by the United States Coast Guard for use as a personal floatation device. It's not too bulky, has heavy-duty but easy-to-use clasps, and has a tough polyester exterior for durability.
VHF Radio
Like a life jacket, a VHF radio is a must-have piece of safety equipment that can mean the difference between a crazy story and a terrible tragedy. Always take a radio with you when you go out solo riding, especially if you ride in the ocean, travel long distances, or ski in an area with a lot of other water traffic, particularly large boats. For riders who tour or fish, a VHF radio is non-negotiable.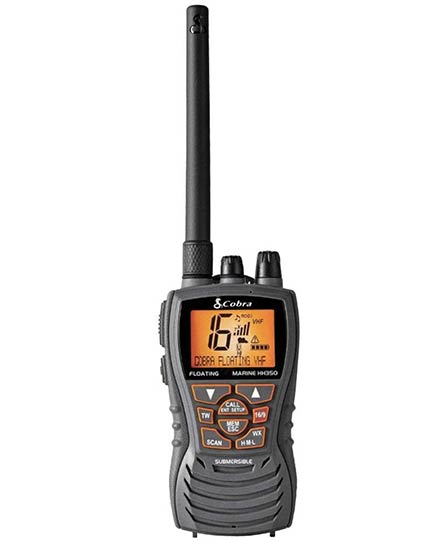 The best radio for jet skiers is the Cobra MR HH350 FLT Handheld Floating VHF Radio. We like it because it's not only waterproof, it floats, so if you drop it in the water you don't need to worry about losing it. The tri-watch feature allows you to watch up to three channels at once, and the quick-16 button gives you immediate access to channel 16.
GPS Tracker
The final safety accessory on the list is a GPS tracking device. If you end up stuck somewhere without cell service or out of VHF radio range, a GPS tracker could mean the difference between being found and being stuck or drifting for days.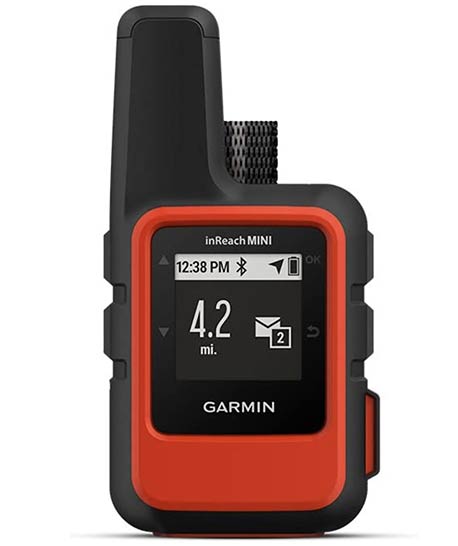 Our favorite GPS tracker is the Garmin In-Reach. It comes in a few models, and for jet skiing, we like the In-Reach Mini. This gives you access to 100% satellite coverage through a subscription, through which you can download maps, get weather reports, send and receive messages, and broadcast your location.
Waterproof Phone Case
Nothing ruins your day faster than losing your phone in the drink. You need a waterproof phone case to protect your device—preferably one with a wrist or neck strap to keep it from falling into the water, or with an attached flotation device to stop it from sinking if it does.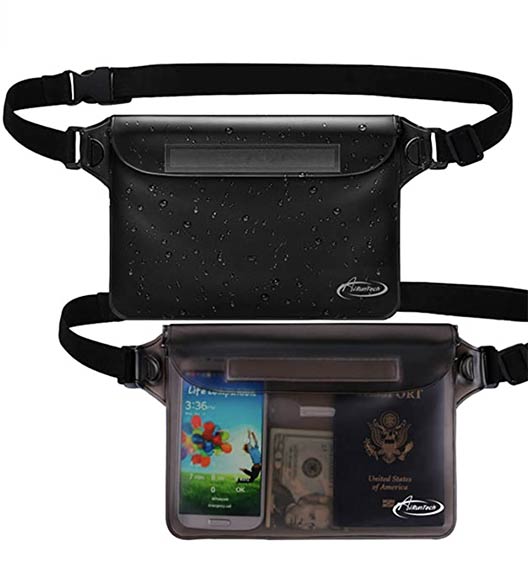 The best waterproof phone case for jet skiers that we've found is the AiRunTech Waterproof Pouch. It's large enough to fit your phone in its case, plus a few other items like keys, cash, and ID. It also features a waist strap rather than a neck strap, which can be less in the way when you're riding at high speeds.
Dry Bag
Keeping the rest of your stuff dry is also a good idea, and for that, you'll need a good dry bag. Even if your ski has storage lockers that will keep your stuff out of the water, a dry bag is nice if you need to get to shore from your ski and take your stuff (beach landings, swim-up bar, etc.)
You can also keep your phone and devices in your dry bag, but it can be nice to have a separate case for your phone so it's easily accessible.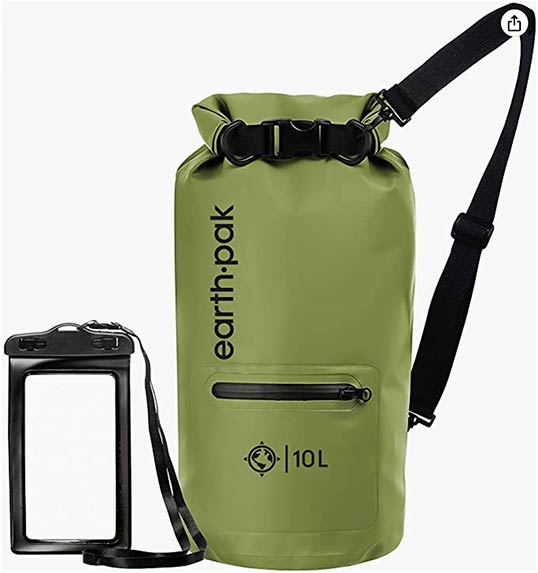 Our favorite dry bag is the Earth-Pak Waterproof Dry Bag. It comes in a range of sizes from 10L to 40L. It features two removable straps so it can be worn like a backpack or converted into a shoulder bag. The seams are thermo welded to guarantee the bag stays dry inside.
Anchor
A jet ski anchor may seem like an unnecessary piece of equipment, but it's a good insurance policy to carry one. If you ever find yourself in a situation where you need an anchor, there really is nothing you can use instead. Anchoring your jet ski is not only a preventative measure in case of emergency, but it's also crucial if you want to use your ski for fishing or swimming.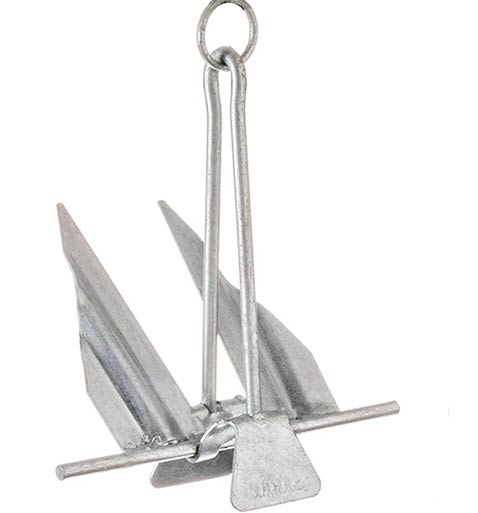 The best anchor Amazon carries for jet skis is the SeaChoice Utility Anchor. This is a fluke or Danforth anchor made from galvanized steel and coated in PVC for durability. A Danforth anchor is the most secure type of anchor you can use. It may be a little more unwieldy than a sandbag or hook anchor, but that's a small price to pay for keeping your ski secure.
First Aid Kit
It goes without saying that you should always carry a first aid kit when riding your jet ski. Keep the kit regularly stocked with fresh supplies and know where it is at all times. You'll need to replace expired medications and renew old gear from time to time, but it will be worth it if you ever need it.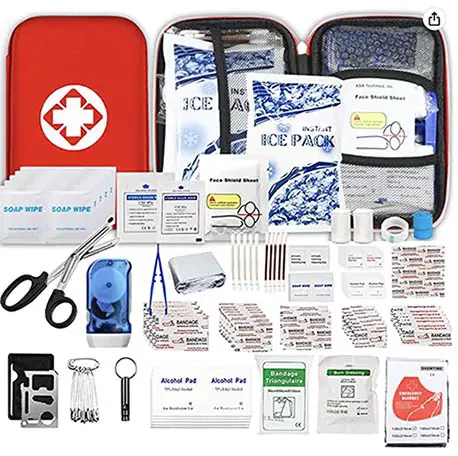 You can buy a good, cheap first aid kit from Amazon that comes with everything you need. In addition to this, it's a good idea to also have sunscreen, bug spray, a couple of bottles of water, and seasickness pills on hand whenever you go out.
Bungee Dock Lines
Bungee dock lines come in handy when you need to tie your ski up next to a dock. A bungee line makes docking quick and easy, and absorbs some of the shocks of any motion or strain your jet ski might be put under. Many bungee dock lines also come with attached fenders, which are important if you will be docking your ski frequently.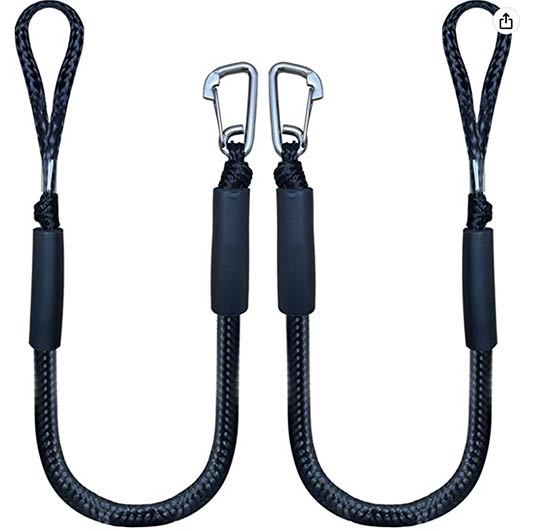 Our top choice of bungee dock line is Iririi Bungee Dock Lines. They come in packs of two and are a little pricier than some other options, but for something that will be securing your vehicle to a dock, we think paying a little more is worth it. They come with carabiners at one end for quick release and are coated in a durable PE coating. They can take up to 2200lbs of tension.
Fenders
If your dock lines don't come with attached fenders, it's a good idea to purchase some separately. Besides just protecting your jet ski from the dock, these will also protect your jet ski from other PWCs and watercraft in tight spaces. Fenders are a must if you like to raft your PWC up with your buddies and hang out.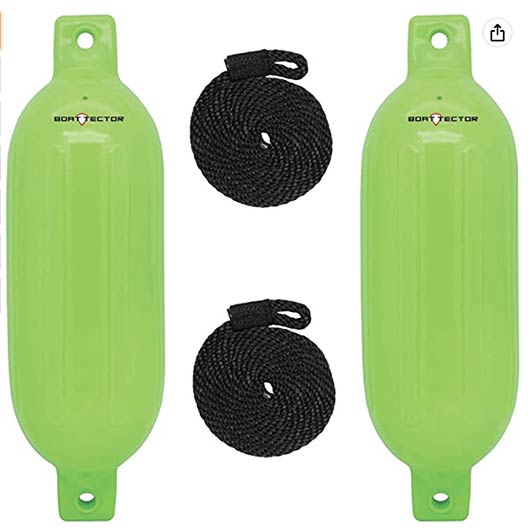 The best fenders available on Amazon for jet skis are the Extreme Max BoatTector fenders in neon green. We like neon green because it's easy to see—and if you ever drop or lose a fender in the water, you're going to want to be able to spot it as it drifts away! These come with reinforced ribs and a two-year warranty.
Wetsuit
Depending on where you ride, a wet suit might not be an absolute necessity, but it's always a good idea to have one around in case you need it. If you've ever thrown from your ski and had to spend a long time in the water, hypothermia can set in more quickly than you think. Even if you think the water in your area is warm, riding with a wet suit on is a good safety measure.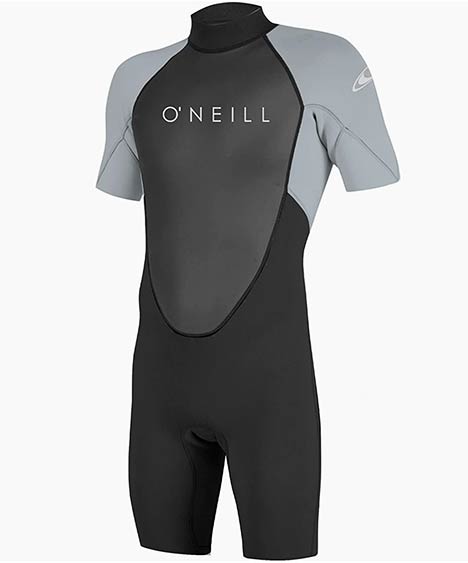 The best wetsuits are made by O'Neill. You can pick them up from Amazon for quite cheap, and they are also sold at pretty much every surf and water sports shop in the world. The Reactor-2 ¾ length suit is a good choice for jet skiers. A ¾ length suit will keep your core warm but allows you more freedom of movement than a full-length suit. If you live in a warmer climate, opt for a thin suit.
Conclusion
The most important accessories you can buy for your PWC are without a doubt things that will keep you safe in the event of an emergency. When it comes to these accessories, paying a little more is worth it for the peace of mind that comes from knowing you have the right equipment.
Once you've nailed down your safety gear, you can move on to thinking about other accessories like Bluetooth speakers, towables, and coolers. What are your must-have jet ski accessories? Leave a comment and let us know!