Hey there,
Welcome to TopBoatMag.com.
TopBoatMag.com was founded by a group of people who love jet skiing, kayaking, fishing, and other water activities.
In our opinion, there's nothing like the feeling of being on the water. It's fun, exhilarating, sometimes challenging, and always rewarding. That's why we founded TopBoatMag.com: we want to share those feelings and our deep knowledge with you!
Our mission is to contribute to the watersport community by sharing well-researched information about our favorite topics. We work hard to write informed articles that present useful information to benefit both beginners and professionals.
You'll find everything you need to know about your favorite watersport here—from tips, tricks, and guides, to product reviews, and comparisons. Don't find something you're looking for? Let us know! We love to hear from our readers and will always strive to incorporate your feedback.
The Team
Steve Dye: Jet Ski Expert and Racer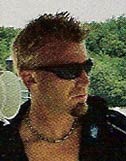 Hello. I'm Steve Dye, and I've had handlebars in my hands since pretty much birth. Growing up in my granddad's motorcycle dealership saw to that.
As a long-time motorcycle and jet ski rider and racer, I've traveled the country and beyond seeking out new ground and waters to ply my trade.
As the serious racing days began to wind down, I turned my efforts toward spreading the word about my favorite sports. I would serve as the editor for several motorsports magazines, including the late and sometimes lamented Watercraft World.
Former media development director for the American Watercraft Association.
Still riding, still writing.
Ryan Langley: Licensed Ship Captain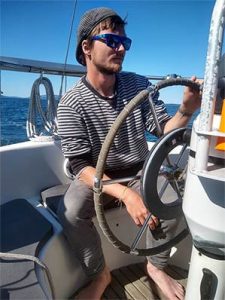 Ryan Langley has been a professional boater and yacht delivery captain for over 14 years. He first sailed across the Pacific Ocean at age 16 and obtained his US Coast Guard Masters License the following year. Since then, Ryan has lived and worked in over 30 countries and sailed more than 65,000 miles offshore all over the world.
When he's not sailing across the oceans, Ryan spends his time boatbuilding or traveling off the beaten path.