If you're considering purchasing a jet ski, or even just renting one on your next vacation, you probably have questions about insurance. The last thing you want when you're on a sunny beach, far from home with a cocktail in your hand is an insurance headache.
Spending a little time upfront to research your options and ask some basic questions can save you a lot of hassle (and money!) in the long run.
Let's dive in and answer some common questions about PWC insurance. We'll also look at some of the best jet ski insurance providers to suit your needs.
PWC Insurance FAQs
1. What is PWC insurance?
PWC (personal watercraft) insurance protects you and your watercraft in the case of an accident, theft, or vandalism. It also protects you from a lawsuit in the event that you are responsible for an injury or damage.
Just like boat insurance or car insurance, there are various types of PWC insurance and they cover different things depending on the size of the craft, the amount of insurance purchased, and the specific circumstances surrounding the claim.
2. What types of watercraft are covered by PWC insurance?
PWC insurance is specifically intended for small, high-speed water vehicles, also sometimes called "water scooters." This includes Jet Skis, Seadoos, and WaveRunners. You cannot insure a PWC under a powerboat policy, sailboat policy, or policy for any other small watercraft.
PWC insurance differs from large boat insurance and insurance for other watercraft like canoes and kayaks because PWCs can be operated at much higher speeds, and thus have the potential to cause more damage.
Essentially, anything under 16ft in length that can go faster than 25MPH is considered a "Class A" watercraft, and falls under the umbrella of PWC insurance.
3. Do I need jet ski insurance?
Unlike car insurance, PWC insurance is not required by law in most states. However, there are certain situations where insurance might be required. For example, if you want to store your PWC in a marina or dry dock, the marina will often require you to have insurance on your watercraft. If you lease or rent out your jet ski, you will also be required to insure it.
It's also highly recommended in most cases to purchase PWC insurance even if it isn't legally required, because without it you could be responsible for hundreds of thousands of dollars worth of damage to property or persons in the case of an accident.
Even if you are not liable for damage, someone else could cause significant damage to your vehicle, which could be very expensive to repair.
Related: You need watercraft racing insurance when you take part in a jet ski race.
4. What does jet ski insurance cover?
Depending on your policy, PWC insurance will cover any or all of the following:
Damage to your PWC
Property damage that you are responsible for (i.e. to another person's dock or watercraft)
Bodily injury or death that you are responsible for
Injury to you caused by an uninsured boater
Medical payments
Damage to your PWC trailer
Personal items carried on board
Wreck removal
Most policies can be customized to increase or decrease the amount of insurance carried for any particular item. For example, you might want more liability coverage to protect you in the event that you are sued for bodily harm, but less coverage for damage caused to your vehicle.
Recommended reading: Winterizing A Jet Ski From Winter Damage
5. What is excluded under PWC insurance?
There are generally two types of PWC insurance: comprehensive and liability. Comprehensive insurance covers more, and includes things like damage to your jet ski–whether by you or another individual–vandalism and theft. Liability insurance covers only the damage that you are responsible for to another party in case of an accident.
Regardless of the type of plan, some things are commonly excluded from PWC coverage, including:
Normal wear and tear
Damage while in transit (this may be covered by your auto insurance instead)
Damage while outside a designated geographical zone
Any PWC that has been modified to enhance speed or performance
6. How much is insurance on a jet ski?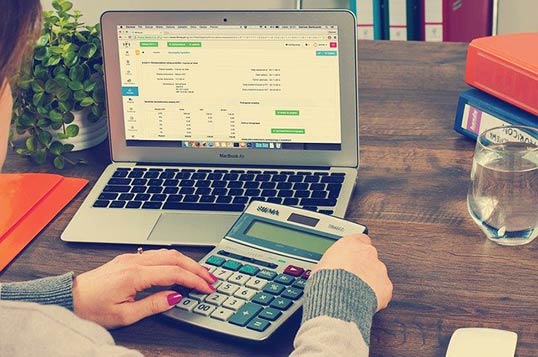 How much you pay for jet ski insurance depends on a number of factors, including but not limited to the following:
Make and model of the jet ski
Year of manufacture
Age and experience of the owner/operator
History of previous accidents and claims
Horsepower and engine type
Maximum possible speed
Where the vehicle is stored
Amount of coverage needed for specific situations (i.e. liability vs comprehensive)
You can expect to pay between $150 – $500 annually for PWC insurance, depending on your unique combination of factors.
7. Does jet ski insurance cover other drivers?
Most PWC policies will cover other drivers, and will extend the same benefits to those drivers that are given to you, the primary operator. However, you should always read your policy carefully to determine whether or not other drivers are covered. It's not a given, and some policies even include specific exclusions against other drivers.
8. Can I add PWC insurance to an existing boat insurance policy?
No, a PWC must be insured separately from other boats and watercraft. This is because of the nature of PWCs: they operate at higher speeds and have the potential to cause more damage than even larger boats that are powered by sail or have auxiliary motors.
9. Does PWC insurance vary by state?
Yes. Some states have different definitions of PWCs, or differ in what they will and will not cover. Additionally, some states require insurance, while many do not. It's a good idea to work with an insurance agent to learn about the particular requirements of your state before purchasing a plan.
10. Is there a difference between stand-up and sit-down PWC insurance?
Yes. Again, it will depend on your policy. In most states, a stand-up craft is defined as any craft that allows one person to stand up or kneel on the craft. A sit-down craft is defined as a craft that allows the driver to sit, and typically allows for 2-4 passengers as well.
Because of the difference in how the vehicles are operated and the number of people they carry, insurance policies for stand-up vs. sit-down crafts will differ.
Best PWC Insurance Providers
There are many carriers of PWC insurance, from well-known names like Nationwide and Allstate, to PWC-specific carriers like SkiSafe, to marine insurance companies like Markel. Depending on what you need from your jet ski insurance and other types of insurance, any of these companies might be right for you.
Let's compare a few of the best names in jet ski insurance.
Allstate
Allstate is a trusted name in car and home insurance, but many people don't know that they also have boat insurance plans. Their PWC policies start as low as $20/month, and they offer discounts for a number of factors–for example, if you take a boat safety course or bundle your PWC insurance with your Allstate home insurance plan.
Allstate PWC coverage includes damage to your craft, medical payments, liability for watercraft and other property, and emergency service costs. They have optional Agreed Upon Value coverage, which means you'll be reimbursed for the full cost of whatever you paid for your PWC at the time of purchase, regardless of current market value.
Nationwide
Nationwide is another reputable name in insurance. Their major strength as a PWC policy provider is that they allow customers to bundle their PWC plan with their other Nationwide insurance (i.e. home, life, or car insurance), which results in huge savings overall. They are consistently rated as the best insurance provider for bundling policies.
Nationwide's rates for PWC coverage are competitive, with premiums as low as $100 and deductibles in the $500 range. Deductibles can lessen over time if no claims are made, but Nationwide doesn't offer as many discounts as other competitors. Their policy covers bodily and property damage liability, damage from uninsured boaters, medical payments, and towing. They don't enforce geographical restrictions, meaning coverage is good nearly anywhere.
SkiSafe
Unlike Nationwide and Allstate, SkiSafe specializes in one thing: PWC insurance. Although they don't have a big, recognizable name, they are known for providing high quality, affordable and flexible plans. Policies start at $85 for liability only coverage. They also offer significant discounts for things like completing boating safety courses, purchasing online, and laying up your jet ski during the off season.
They offer four types of plans: Liability Only, Basic Package, Premium Package and Build Your Own Package. Coverage varies depending on the plan, but can include bodily and property damage, medical payments, wreck removal and towing, and fuel spills.
Markel
Markel is a recognized name in boating insurance. They specialize in niche markets, from sailboat insurance, to PWC insurance, to equine insurance. PWC policies are highly customizable, and they offer a few specialized boating discounts like an experienced boater discount, multiple hull discount, and mature operator discount. They also offer diminishing deductibles–it's possible to have a $0 deductible after 4 years of continuous coverage with no claims.
All Markel policies include damage to your craft, liability for bodily and property damage, medical payments, protection against uninsured boaters, and towing assistance. They also provide options to customize plans to include trailer coverage and even trip/vacation coverage.
Insure With Confidence
Buying PWC insurance can feel overwhelming, but it doesn't have to be complicated! The peace of mind that a comprehensive insurance policy brings is priceless. A little time invested up front will pay dividends down the road, and will allow you to relax and enjoy your next jet ski vacation knowing that you're protected.